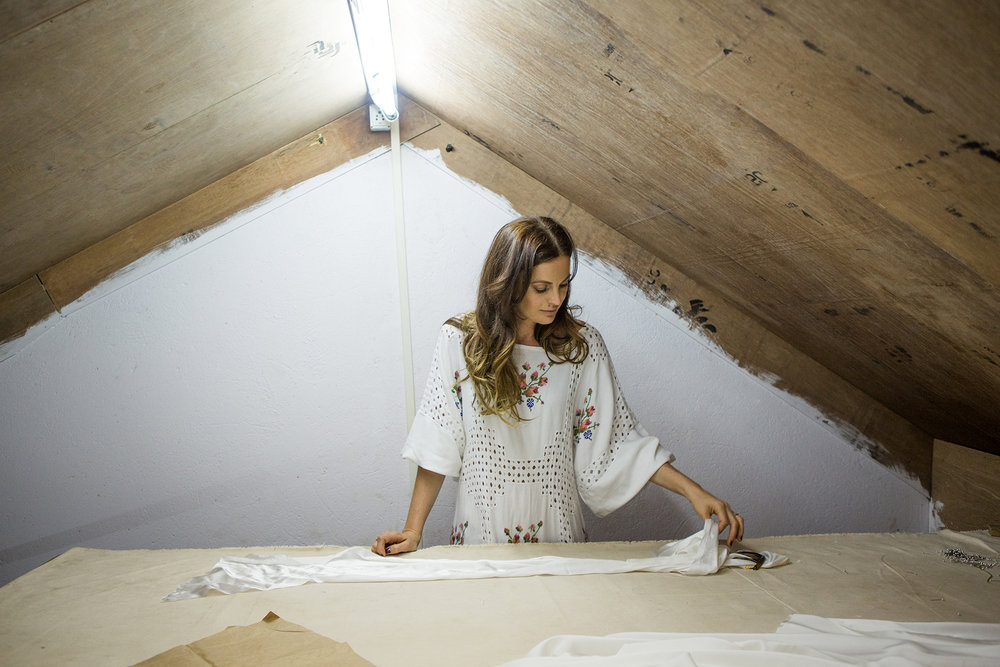 It all starts in a dreamy, sun-lit Australian studio filled with white gowns blowing in the summer breeze. Designer Shannon Pittman is speaking about her love for travel, but her soft-spoken gentle nature does not hide her intense passion for her work, which is so obviously displayed by the beauty she creates. Shannon's personal style oozes 70s-cool with a chic bohemian vibe, and she pulls it off effortlessly, without overwhelming her natural beauty. She has travelled throughout her entire life and now lives between Sydney, India and Cape Town, constantly gathering inspiration for her next breathtaking creation. I guess what we're trying to portay is: she is a goddess. And she is the genius behind Bo & Luca - one of our most luxurious and beautiful brands here at Rituals of Love.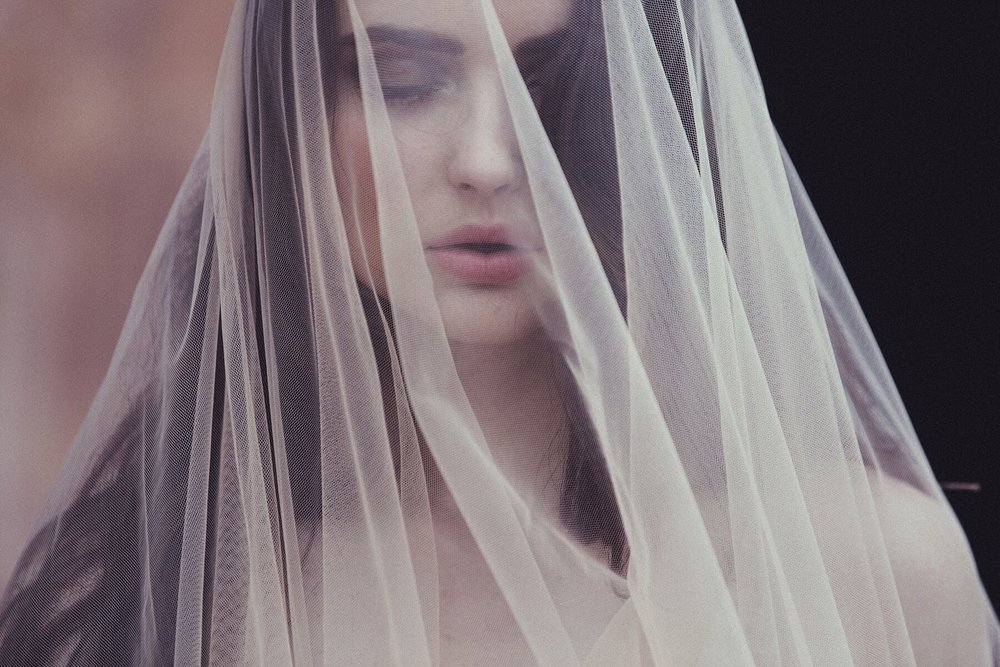 Bo & Luca is a brand like no other; filled with soft silhouettes and rich in culture and craftsmanship. These gowns are made for the modern bride who desires to take the road-less-travelled. A dreamer, not confined by tradition, who wants to dress for herself and tell her unique story. Someone who is excited to wear something exquisite and hand-crafted, rich with artisanal skill and culture, yet dripping in romantic nostalgia. A Bo & Luca bride is inspired by originality and afraid of the ordinary.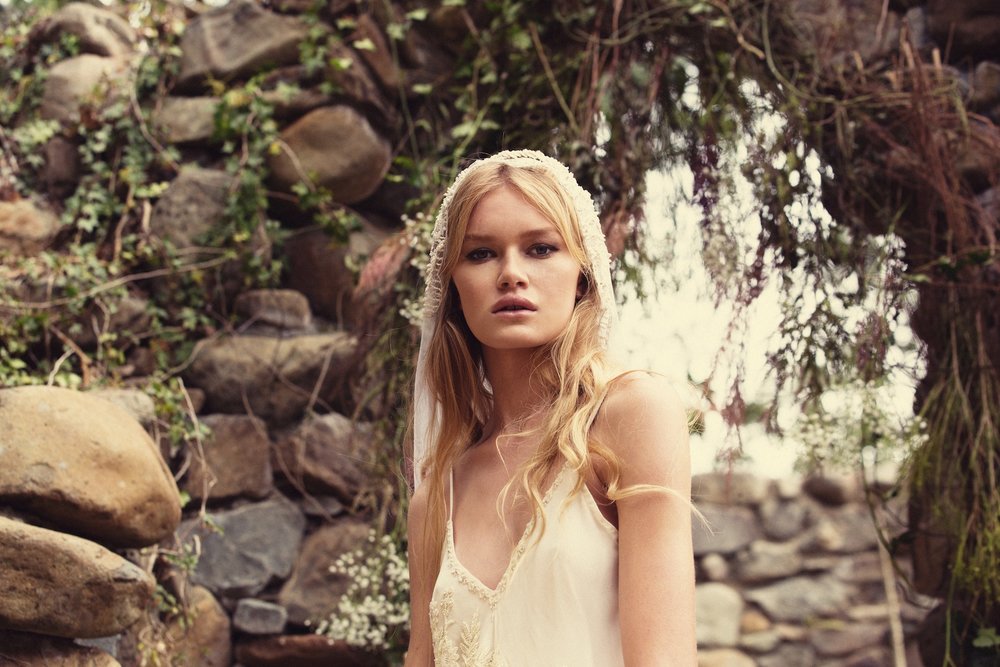 We recently had the chance to speak with Shannon about her process and interests and ask her some questions about the brand:
Rituals: We know you are a well-travelled woman and you use travel for inspiration. What is your favourite city you've been to?
Shannon: That's hard, but I love Cape Town. It's the most magnetically beautiful places, I feel drawn to it when I'm away, and that's why I've recently moved back and am opening the design studio here.
Rituals: Amazing! So you are now situated in Cape Town, and you travel to India often for the brand. What made India the place you chose to produce your gowns in?
Shannon: India is rich in culture and in its artisanal work. I first fell in love with the artistry of hand embroidery when I lived in Dubai and trained with an Indian tailor. The way that the Indian artisans can manipulate fabric is unseen anywhere else in the world. We have a specialist team who create the most exquisite pieces.
Rituals: Your gowns are exquisite, and they are all silk, which is so rare in bridal these days with most brands using synthetic fabrics. Why do you use silk as your primary fabrication?
Shannon: I love the fluidity and the movement of silk and the way it feels on your skin, rich in its luxurious texture.  I feel that if you are to wear any fabric on your wedding day it should be silk.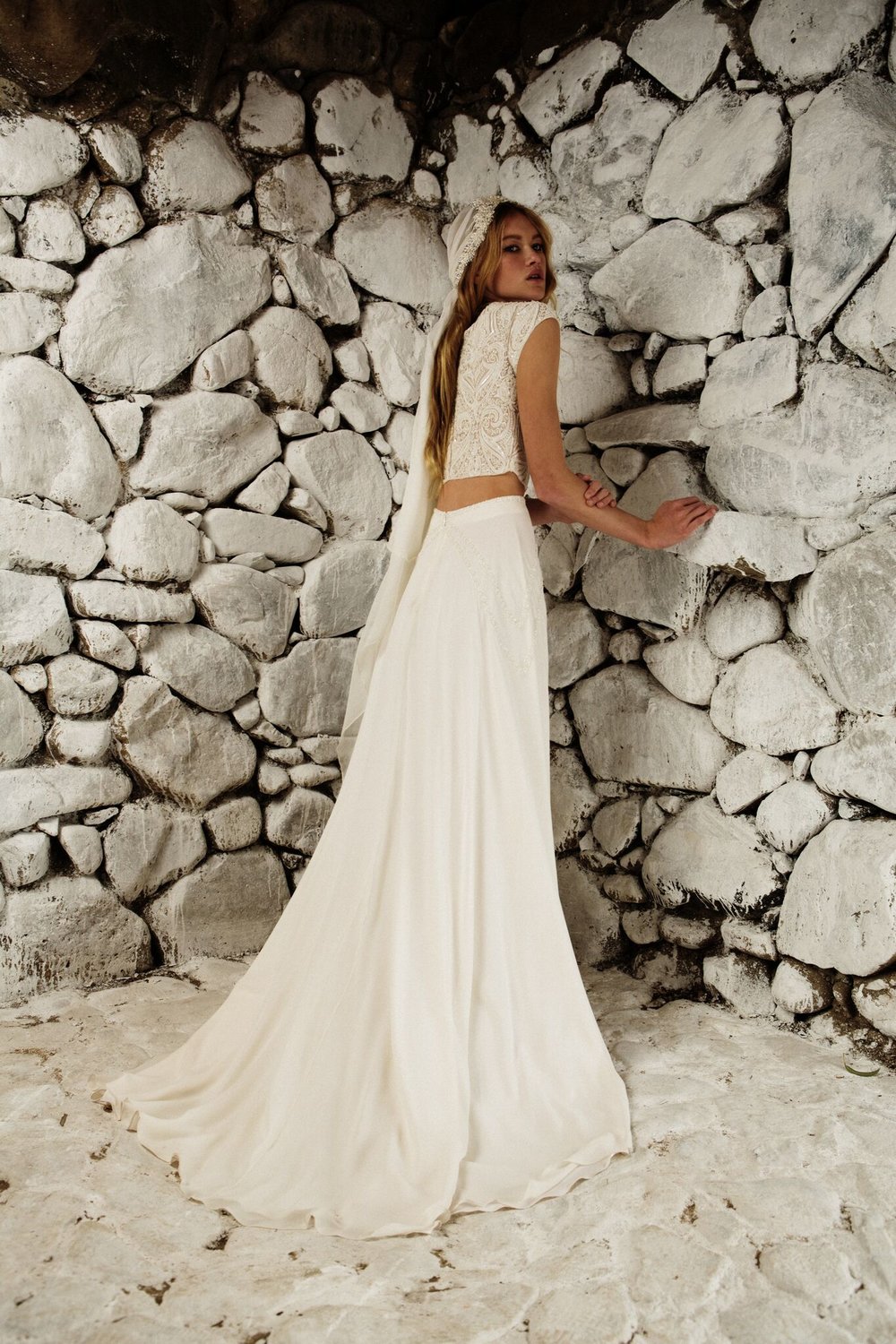 Bo & Luca is available at Rituals of Love Bridal, our stunning boutique bridal shop located in the Gastown district of Vancouver, BC. Book an appointment to start the journey towards finding your perfect gown.